Riotous Indignation is a thrash metal/hardcore crossover band from Chicago, Il USA.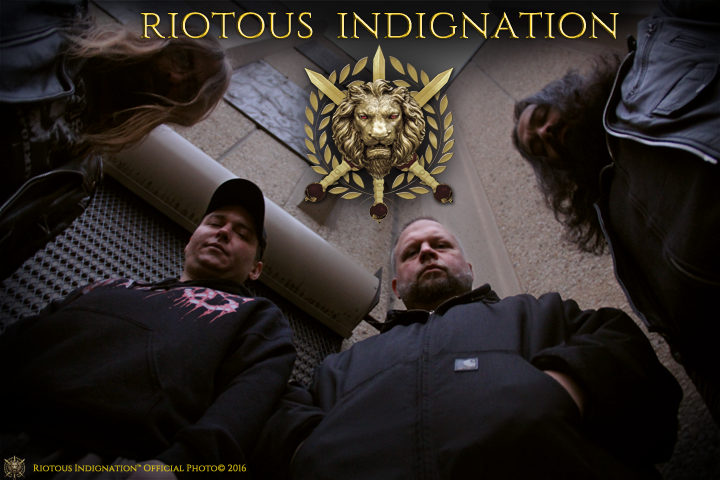 Founded by Bob Clayton and Mike Repel in 2015, Riotous Indignation spent a majority of its first year writing and refining several songs, four of which have been made available to the public on the Violentus Musicae EP which is available digitally and in CD format HERE
The bands debut release was recorded and produced by Repel, and was mixed at Dexter Labs Studio in Milford CT. by Nick Bellmore and was Mastered by 2 time Grammy nominated Chris "Zeuss" Harris. Collectively these two are most recently known for their work on the Hatebreed "Concrete Confessional" album which debuted as #13 on Billboards new album charts during May of 2016.
The first track on The Violentus Musicae EP, titled This World which premiered on MetalUnderground.com has a cinematic intro that is bridged into the song with what sounds like tribal war drums reminiscent of Sepultura and followed by the bass guitar groove and guitar part that was musically influenced by Neglect and Judge, two hardcore bands that mastered the concept that you can be mean and heavy at a moderate tempo.


The First confirmed review of Violentus Musicae came from Metal Nexus on 5/30/2016 and was quite impressive.
As stated in New Noise Magazine: With songwriting that is lyrically reminiscent of the socio-political rantings of Jello Biafra of the Dead Kennedys, vocalist Mike Repel had this to say about the release.
"I wanted to delve into some thought provoking subject matter that focuses on the ills that plague our society and can almost describe this release as an angry social commentary on the world we live in. 3 out of the 4 songs on the EP fit this description, the exception being "Our Scene Our Way" which is a traditional hardcore music singalong anthem."
This message has also been embedded into a mind blowing audio visual work that has been in production for the last several months in the music video for Secret Societies, the third track on the EP, which is the bands tour-de-force. This controversial video premiered on Metal Insider on June 13th 2016 and has turned many heads.
After writing, recording, and releasing the debut release with Clayton on Drums and Repel on guitars, bass, and vocals; the band placed its third member into the lineup in June 2016 with the addition of Bernie Stalans on Bass guitar. Most recently, we have added Scarecrow of the Chicago band Never We See as a second guitarist and lead guitar player.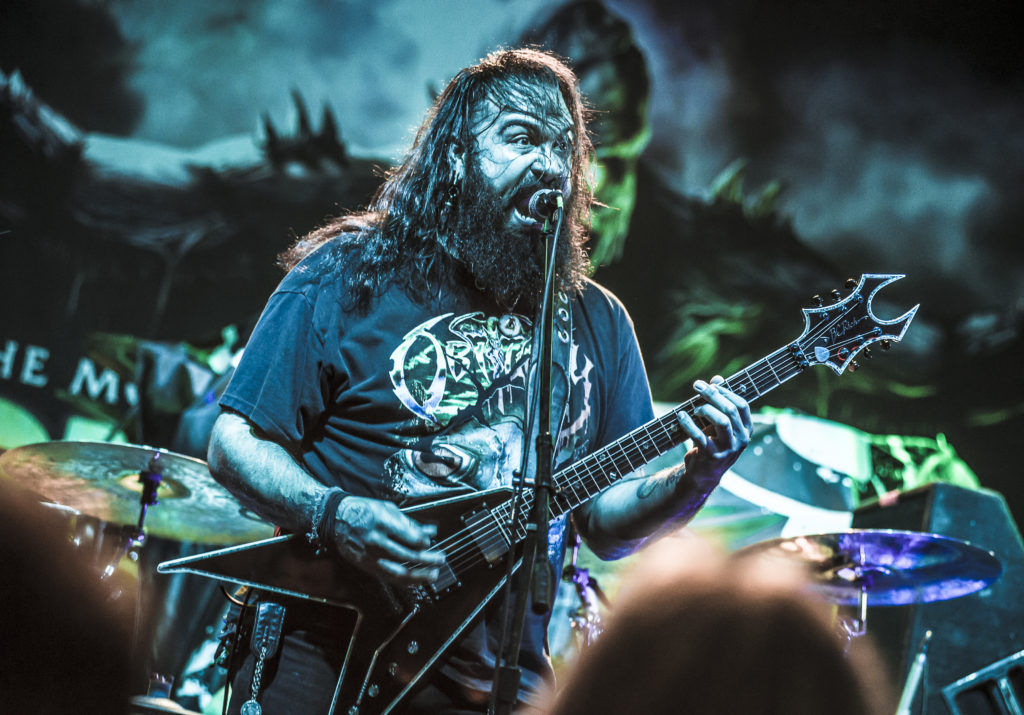 With impressive artwork, Riotous Indignation offers merch bundles that ship internationally, along with independent CD and T-Shirt orders on the Merch page of this site.
A limited edition 12″ clear/marbled/splattered vinyl version of the EP is in its planning stages, and if sales provide the avenue to get this out quickly we will release it at its first available date. There will only be 100 copies made of this colored 12″ and we will consider pre-orders if the demand warrants it.